The Dorchester Hotel, London
The Dorchester hotel got me speechless. Offering a spa, The Dorchester has a Michelin-starred restaurant, boutique-style rooms, and a terrace with tea rooms. This exclusive hotel overlooks Hyde Park and is located in the prestigious Mayfair area (the best area for business …)
The Dorchester Hotel is a gift for the eyes and the mouth, I spent 3 wonderful days! All the British traditions that we love so much are applied here, the hotel identity, the afternoon champagne tea, all to proclaim how much English cultural traditions are worthy of interest, elegance, acceptance and respect.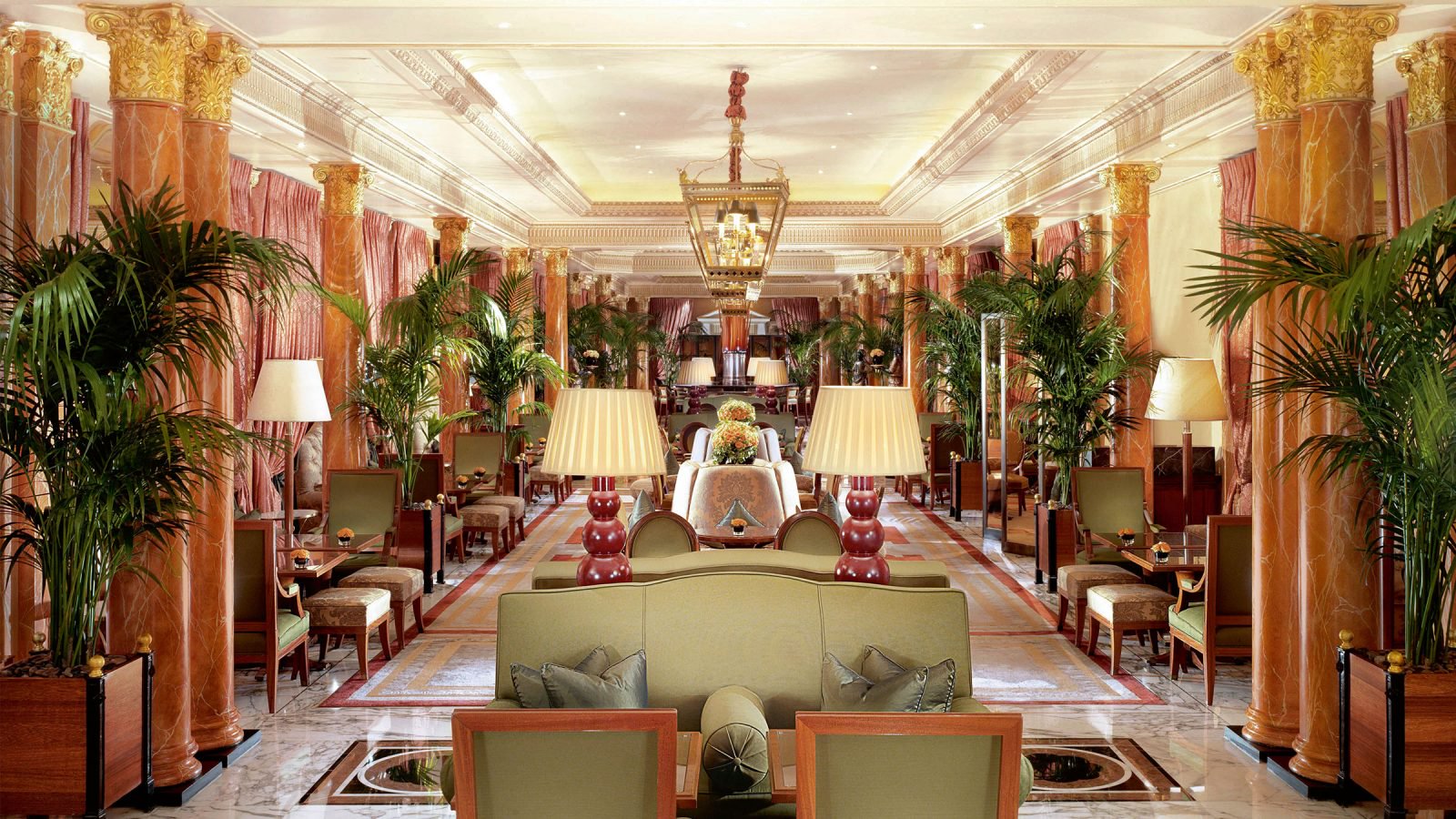 The hotel is very pleasant by its location but also by its history, responsible for a prestigious international clienteles, place of retreat of the good society during the war (the hotel is built of concrete) it retains his charm of the outdated hotels who have had time behind them. The rooms are all very spacious with a living room, an office, a bedroom and a dressing room to make you feel like home (the dressing room in the suites are gorgeous).
The Dorchester is the epitome of chic and British luxury, everything is perfect: the decor, the service, and of course the fabulous brunch (my "must": eggs benedict).
Ladies, take the opportunity to go to the bathroom, a real boudoir where perfumes and hand creams are at your disposal. In the hall you will pass through some showcases of objects you can buy which are so beautiful but for sure "expensive".
To summarize: The Dorchester Hotel is certainly luxurious but perfectly up to the expectations that we can have in an establishment of this level (5 stars hotel) in the English capital. A truly exceptional hotel, recommended for lovers of traditional British ambience, as the refined decoration gives the impression of coming straight out of a Laura Ashley catalog. The hotel's restaurants (The Grill, Alain Ducasse, Afternoon Tea, The Promenade, China Tang, The Spatisserie, The Bar, Parcafé) are among the best in London, in a rather formal but relaxed atmosphere. Tea on the Promenade is an experience you need to try. The service is very attentive and gave us all satisfaction, including the concierge.
Price – Between 681 and 6348 € the night
Website – www.dorchestercollection.com
Location – 53 Park Lane, Westminster, London, W1K 1QA, United Kingdom.
Contact – +442076298888
Social Networks – Instagram / Facebook / Twitter
Finale Note – 19,5/20
Positive Points –
The comfort is very high standard!

The staff is impeccable!

The very definition of luxury!

An incredible view on Hyde Park!
Negative Points –
Room service is excellent for meals but the breakfast in room is low standart.

A very expensive hotel within reach of few people...